Home » All, Malaysia, VIDEO: Blah Blah
Can You Elect a KING? In Malaysia, YES you can! (A Visit to the Royal Museum in Kuala Lumpur)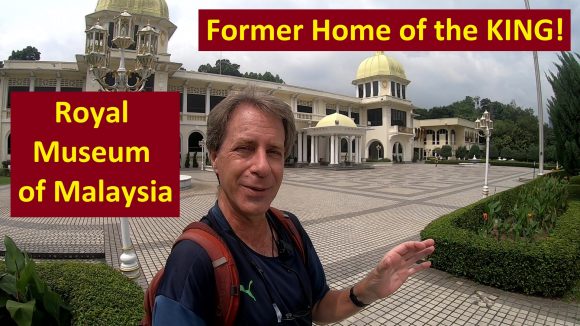 As Malaysia's Independence Day approached on August 31, I decided it was a good time to finally visit the Royal Museum in Kuala Lumpur (the Muzium Diraja). This museum had gone under the radar to an extent, largely because it is hidden in a forested area and surrounded on three sides by busy highways and the Klang River. I had walked all over that part of Kuala Lumpur, and yet, somehow, I hardly knew that the museum was there.
This museum is quite special. It is more than just a museum. It is, in fact, the old Istana Negara (National Palace). It is where the King and Queen of Malaysia lived from Independence in 1957 until the new palace was built in 2011. In 2013, the palace was converted into a museum to give people a glimpse into the daily lives of the royal families of Malaysia. I learned a lot about Malaysia on this trip to the Royal Museum.
I learned some things that, I believe, make Malaysia unique in the world. And I wanted to pass on that experience in this video. I hope you enjoy it.