Home » All, Palawan Motorbike Trip, Philippines
Palawan Motorbike Trip 014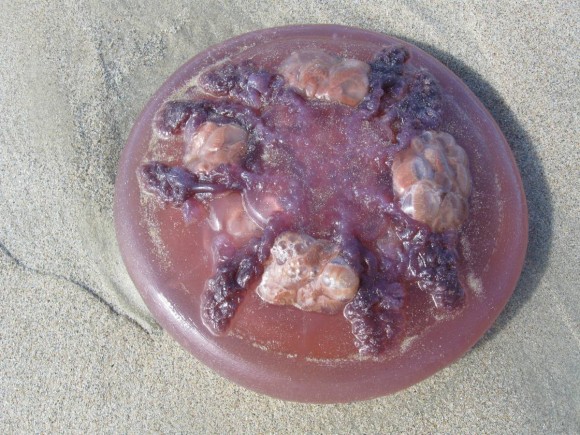 Sunday February 21, 2010 9:00 a.m.
Coco-Loco Island Resort, Palawan
It had to finally arrive, my last full day on Palawan. Tomorrow night I'll be sleeping in my bed back in Taipei. Though this really isn't my last day in Palawan when you think about it. I take the boat back to the main island tomorrow morning at 8:00. So I'll be waking up here in paradise. And then I'll have the enjoyment of an hour-long boat ride back to Roxas. After that, a 142-kilometer motorcycle ride to Puerto Princessa. My flight to Manila isn't until 6:45 in the evening. Assuming the motorcycle doesn't break down, that should be enough time. I'm hoping to be back there around 1:00 p.m. Then I'll likely rent a hotel room. I won't be sleeping in it, of course, but I figure it would be nice to take a shower and get cleaned up and rest a bit before the flight. If I go straight from Coco-Loco to the airport, I'll be hot and sweaty and the long journey back to Taipei might be a bit uncomfortable.
It was very easy to meet people here on Coco Loco even though most people are German. I guess since most people are German, it is easy to pick out those who are not. Basically, anyone wearing regular shorts and a T-shirt isn't German. A couple of men at a table in the restaurant stopped at my table on their way out and asked me if I was from Canada. They could just tell by the way I dressed and behaved. They were from Canada as well, and I ended up spending the afternoon and the evening with them. There were three guys traveling together. Two of them, Mitch and Tyler, were brothers. The third, Jasper, was a childhood friend. The three of them had grown up together and had been coming to the Philippines for 25 years. Two of them had married Filipinas. Mitch had even opened up a Filipino grocery in Calgary where they all live now.
They had invited me over to their cottage around sunset for a drink, and I wandered over there after I'd gone out for some snorkeling. It was great fun to hang with these guys. They were a bit older than me, I think. I'd guess that they were in their early fifties. Mitch was a plumber. His brother Tyler was an electrician. And their friend Jasper was a carpenter. Jasper currently runs a carpentry shop/school in the Calgary prison. He has managed his life so that he works only part of the year and spends the rest of the year following his many passions, which include skiing and kiteboarding. He'd brought all his kiteboarding gear with him on this trip, but he'd left it all behind Boracay – another of their stops on this trip. There just hasn't been enough wind, and he didn't want to lug his kiteboard gear all over the place. Now he regrets it because it means he has to return to Boracay. They had such a horrible time there that they vowed never to go back again. Everything has changed so much. My Boracay – that wonderful laid-back island paradise – has turned into a complete zoo. It is so heavily developed now that there is almost no room for any more hotels or cottages. There are even tricycles on the island! I can't imagine what the tricycles are for. The island is so narrow at its narrowest point that you can walk from the east to the west side in two minutes. I remember that from many long nights when we saw the sunset on one side and then the sunrise on the other. Of course, it's all relative. When I showed up on Boracay, there were still a couple of guys living there who told me that it was already spoiled. They told me that I should have seen it ten years before. I think overall I've been lucky, though. I caught Boracay when it was just developed enough to be comfortable, yet wild enough to be really interesting and personal. I seem to have caught Palawan at just the right time, too. There was no one here when I first came just two years ago. And now people are actually complaining about the mainland Chinese package tours at El Nido. If the Chinese are coming here on package tours, then you know it's all over. I spoke with an Italian couple that was on the Coco-Loco boat with me, and they said that El Nido was overrun with Chinese on group tours. The man was particularly annoyed with them because he was very passionate about snorkeling. It is his main interest. And he couldn't stand to see these Chinese tourists flailing around in the water with their huge snorkeling fins and stepping on the coral and damaging it. I was surprised to hear that the Chinese went into the water at all.
Tyler, Mitch, and Jasper really were a trip. They had a world of stories to tell and they were so comfortable with each other that they were very funny. Jasper in particular could tell a good story. He had a dry wit that really made me laugh. When they first arrived on Coco-Loco, they were in the small bungalows like mine. Then they got upgraded to one of the bigger ones on the beach. However, there were only two beds, and Jasper and Mitch shared one. And you have to realize that we're not talking about a couple of skinny teenagers. These guys are big and round and heavy. Despite all the skiing and kiteboarding, they put on a lot of weight over the years. I can't imagine two of them in one of these Coco-Loco beds. The mattresses have to be thirty or forty years old and they are so dented and twisted and horrible, that just one person by himself can't get comfortable. It was worse for Jasper because Mitch had gotten really drunk and he spent the night making all kinds of choking and gagging noises. Jasper couldn't take it anymore and went out onto the verandah to sleep, but there were too many mosquitoes. Back in he went for a sleepless night. The next day they got a third bed brought in. They are definitely on a pleasure trip – they had a set of speakers and an iPod playing good music. They had unlimited supplies of rum and fruit juice.
They knew all about Sunshine Village, having skied there a lot. However, they recommended a place called Castle Mountain for much better conditions.
Monday February 22, 2010 7:00 a.m.
Coco-Loco Island, Palawan
You haven't lived until you've snorkeled with a school of half a million fish.
The last time I was on Palawan, I heard people talking about huge schools of fish. I spent hours in the water snorkeling, but I never did see one. I saw lion fish, and manta rays, and moray eels, and clown fish, and box fish of all sizes, and puffer fish, and everything else you can name. But I never found these huge schools. I thought it was a language problem and that these people just meant the same bunches of fish that I saw. However, I now know what they were talking about. I was out snorkeling yesterday in some very deep water. I had planned to swim out into deeper water and then turn to the coral reef. So where I was there was nothing but a sandy bottom, and that was only barely visible. then off to my right I saw some coral. It was just a big dark shadow. I swam toward it, and the thing kept moving. Then I realized it wasn't the coral reef, it was one of these giant schools of fish. It moved like it was one big organism. It bulged and squeezed and flowed around the sandy bottom and then rose up into the coral. Occasionally, the school would be startled, and the whole school would suddenly shoot in a different direction sometimes turning so that you'd get a flash of the underbelly of the fish. Their underbellies were silvery and light and the whole school would suddenly turn white and then black again. It was a great thing to watch and I stayed out there long enough following it to finally get a little of that sunburn that I was working so hard to avoid.
I spent a lot of time with Jasper, Mitch, and Tyler again yesterday. We ate all of our meals together. In the middle of one meal and in the middle of yet another outrageous and funny story, I wondered out loud how it was that these guys didn't have their own TV show. They were the ultimate good buddy Canadians – quirky and crazy and heavily into hockey, skiing, fishing, and all the other things that Canadians are supposed to be about. They were also old enough that they had parents who grew up in a rougher time, so they had crazy stories from that era as well – uncles with arms like tree trunks who could drink a bottle of whiskey in twenty minutes and still take on anyone in the bar. Honestly, I could have just turned a camera onto these guys and filmed their conversation and had a fantastically entertaining TV show, sort of a Red Green show from Calgary. Jasper, the funniest of the three, reminded me strongly of someone – his voice, his mannerisms, his look, everything. It was driving me crazy until I finally figured out who it was – Bill Murray.
The cottages here are fairly primitive and nothing to get excited about. They're particularly mediocre when you stay in the cheap ones with the common bath like mine. I was up earlier than normal this morning because I have to catch the boat off the island, and I realized that all the Filipino employees use these common baths. That might explain why they were so, well, heavily used. But if the cottages are a bit overpriced, they make up for it with the food. The food is actually too much. Three meals a day are included in the daily fee, and the portions are large enough to feed King Kong. I had to skip meals because there was no way I could eat all of one meal and be ready in a few hours for another one. I don't know if they do that deliberately to give customers the sense of getting a good deal or if they just think that foreigners need to eat four times as much as anyone else. I had chicken Cordon Bleu last night (I didn't even know what it was when I ordered it), and it was crazy rich. It's something that Homer Simpson would invent. As far as I can make out, it consists of roasted chicken wrapped around ham wrapped around cheese. And mine was the size of the Titanic.
Tags: Coco Loco, El Nido, mine, Palawan Motorbike Trip, Taipei