Home » All, Malaysia, VIDEO: Blah Blah
VIDEO: Vintage 1988 Cafe – Meeting YouTuber "Wander Eats" (PLUS Shopping Adventures in KL)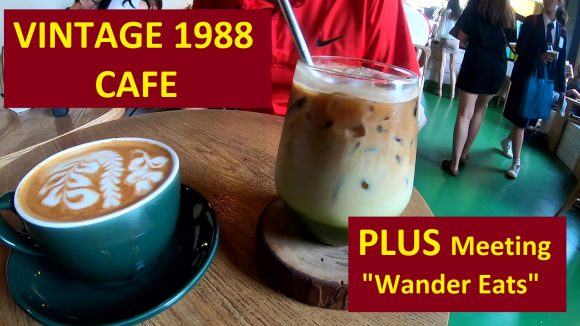 In this video, I talk about all the shopping I've been doing since I flew from Mandalay to Kuala Lumpur. I'd had my eye on a very special microphone for a while now, and I finally bought one. I talk about that and show what it can do. It's very exciting.
I also bought a new and quite special cage for my GoPro. This new cage addresses a fundamental problem with the GoPro if you try to use an external microphone to improve the audio. The original GoPro cage is not up to the challenge, and this Ulanzi fixes the problem.
I also bought a new pair of sandals. While putting together this video, I looked back at some old photographs, and I realized that my current worn-out sandals were over four years old. That makes them a lot older than I thought. And considering I have worn NOTHING but these sandals for the entire four years, they have held up pretty well. But it was time to replace them.
Most exciting for this video was meeting up with a fellow YouTuber from Malaysia. His name is Daryl, and he runs the Wander Eats YouTube channel on which he goes in search of good food, good drinks, and a good life. We met at Pasar Seni station and then made our way to a newish and rather hip coffee shop in Chinatown. Once we got our drinks order, I talked Daryl's ears off for three hours. It turns out that we have a lot in common, including an interest in technology. I showed up with a brand new wireless microphone, and Daryl had a brand new camera – an Osmo Pocket with its fancy tracking feature and built-in gimbal.