Home » All, Malaysia, VIDEO: Blah Blah
VIDEO: TIGERS & ELEPHANTS AT KL TOWER – Hutan Kita Exhibition ("Our Forest")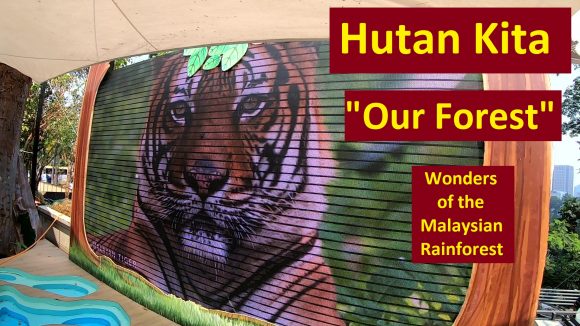 In the comments to another video, someone suggested that I check out the (free) Hutan Kita exhibition currently running at KL Tower here in Kuala Lumpur. After a quick Google Search and a realization that this was something I would enjoy, I made plans to go there.
Hutan Kita means "Our Forest" or perhaps "Our Rainforest." The exhibit was put on by the Malaysian government and VIVO Malaysia, and it focuses on the rainforest and other natural wonders of Malaysia. It's taking place in an outdoor setting at the base of the KL Tower, and it features high-tech exhibits combined with a very realistic recreation of an actual rainforest – complete with jungle mist and jungle sounds.
I'm tempted to describe the exhibition in full here, but I think I'll just leave that to the video. I think it's best experienced in pictures and sound. I had a lot of fun at the exhibit and making the video, and I hope you enjoy it.