Home » All, Malaysia, Myanmar, VIDEO: Blah Blah
VIDEO: Mandalay to Kuala Lumpur on AirAsia – A Short But Also LOOONG Journey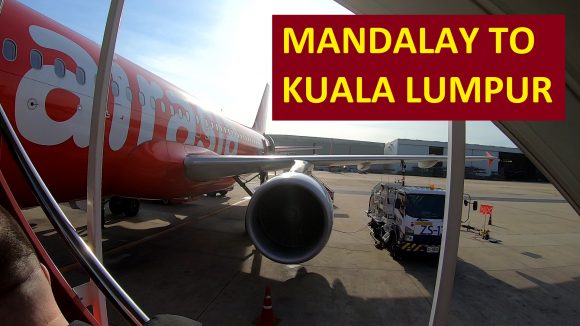 With my visa for Myanmar soon expiring, I had booked a flight from Mandalay back to Kuala Lumpur, a city which has served as my base for a while. There were no direct flights, so I booked a flight with a 2-hour stopover at the (dreaded) Don Mueang Airport in Bangkok.
In a rare stroke of luck, I found a flight that did not depart at either the crack of dawn or late at night. So I could wake up in my nice hotel room in Mandalay and relax and take my time. And then when I left for the airport, I was still fresh and full of energy.
The distance from Mandalay to Kuala Lumpur didn't seem that far. But by the time you factor in all the different stages of the journey plus the layover in Bangkok, it took quite a bit of time, and I didn't arrive at my guest house in KL until close to midnight.
Even so, it wasn't a stressful journey, and I could enjoy it and shoot bits of video here and there along the way. And this video is the full story of that journey from beginning to end.