Home » All, Malaysia, VIDEO: Blah Blah
VIDEO: Kuala Lumpur's Living History Restored, PLUS Backstreet Noodles – DELICIOUS!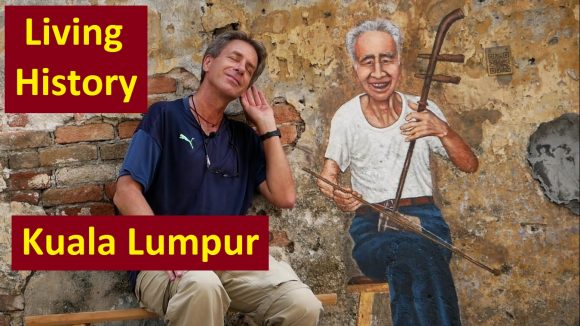 The other day, a subscriber treated me to a delicious lunch of nyonya cuisine at the well-known Old China Cafe on Jalan Balai Polis in Kuala Lumpur's Chinatown. Afterwards, she took me to a special laneway that has been open since April 11 of 2019. This laneway is part of Bai Chuan Management's Kwai Chai Hong project, which involves restoring this historic laneway as well as ten shophouses arranged along Jalan Petaling and Lorong Panggung.
At the time of my first visit, the laneway and the restaurant were quite busy, and I felt like I hadn't truly appreciated either place. In fact, I had trouble even remembering the names of the dishes we had sampled. And despite Kwai Chai Hong being described as Kuala Lumpur's newest and hottest Instagrammable tourist attraction, I hadn't taken a single photo or recorded even a second of video. So I decided to dust off my Panasonic G85 camera and return to both places for a second look on a quieter weekday instead of a busy weekend.
But, before that, I needed fuel for the expedition, and I headed to one of my favorite noodle stalls in a quiet alley near the Grocer's Inn backpacker's guesthouse. Though I didn't give him credit in the video (I forgot to do it), another guest at the Grocer's Inn – a man from the Netherlands named Peter – initially introduced me to this noodle stall. So, it was his discovery, not mine. But I loved the noodles so much that I started having my lunch there at least every second day.
Peter is quite the traveller, by the way, and he records carefully crafted snippets of his journeys in words and sketches and photographs on his blog, Peter On The Move. Here's a link in case you want to check it out: https://peteronthemove.wordpress.com/