Home » All, JOURNAL: Blog Blog, Sumatra, Sumatra Part 02, Travel
Staring at the Camera Like a Buffoon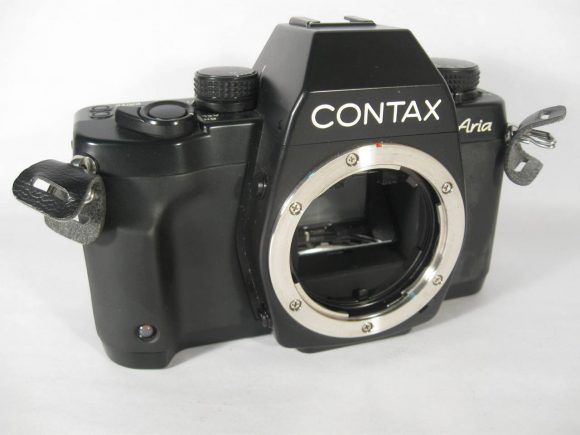 Hit play if you want to just listen instead of read.
Wednesday, October 5, 2016
7:00 a.m. Tamariah Losmen, Siantar, Sumatra
Today is the big day. I was told I can pick up my passport, and it should contain my 30-day extension. Technically, it will be a 28-day extension because my last visa expired two days ago. This extension should date from my previous visa's expiry date, so it will be two days old by the time I receive it.
Later:
Got the visa extension, but it wasn't easy. I had been told to just return on Wednesday to pick up my passport. But there was more to it than that. First, I had to have my picture taken. And this has to be done as a live insert with one of their cameras tethered to a computer and logged into the national immigration website/database. You can just imagine how that went. When I did that in Tanjungbalai, it took several hours spread over days and they never managed to take my picture even once. Here in Siantar, it was almost the same. No one knew how to do it. The computer was a dusty monster in some back room with a bunch of garbage, and it crashed all the time. The slow Internet connection meant the website itself crashed and they had to reboot the computer every single time. They finally got a connection, and my image appeared on the screen. But I'm too tall, and it wasn't centered. So they had to adjust the camera. Unfortunately one of the legs of the tripod was broken, and the whole thing toppled over, and by the time they got it righted, the connection went down again. Reboot and start all over.
I lost all track of time. I just sat there staring at the camera like a buffoon and waited. By some miracle, they actually got a picture, and it was inserted into the database. Now they had to take my fingerprints one by one with an electronic fingerprint scanner. And each print had to be done live as well and inserted into the website. They couldn't scan my fingerprints and then upload the files or anything. It's an automated system. And when it crashes, the whole thing goes down. It was hard enough maintaining a stable connection for one picture. Now they had to do it ten more times for each finger and thumb. It just went on and on and on and on.
It was finally done, and then I was told to wait. There was still more. I guess despite them having had my completed application package and passport for days, they still hadn't done anything. And now I had to sit and wait some more. It could have been worse. In Tanjungbalai, I sat in immigration for six hours waiting on a couple of different occasions. Here, it was all done in about three. I guess that's acceptable, but I was under the impression that I was just zooming in to pick up my passport and go. Nothing's ever that simple, I guess.
So I've got my visa extension, and I'm riding my bike back up the long climb to Siantar. I pass a group of high school age boys sitting on their scooters and hanging out. They scream, "Fuck you! Fuck you! Fuck you!" as I ride pass. No idea why. Practicing their English, I guess. Or perhaps the Indonesia words for "Welcome to Indonesia, sir" actually sound like English profanities. You never know…
Saturday, October 8, 2016
8:30 a.m. Tamariah Losmen, Sianatar, Sumatra
Money and online banking continues to be a huge point of stress for me. I cannot get used to it. I get money from ATM machines using my debit card, and my heart practically pounds out of my chest while I do it. I expect everything to go wrong. I withdrew some money yesterday, and everything went fine, but this ATM actually produced a slip of paper with a bank balance on it. They normally don't do that. And this bank balance was something like one dollar. It converted it to Indonesian rupiah, and the amount was next to zero. So I was panicked about that. Had someone gotten hold of my online banking info and somehow drained my bank accounts of their last few remaining dollars? So I was worried about that all yesterday, but the Internet connection during the day is so slow that there was no reasonable chance of checking. I had to wait until this morning. For some reason, I get a burst of good Internet speed (using my phone as a mobile hotspot) for a couple of hours each morning. My heart starts racing when I just start to think about logging onto the bank's website. And then my heart pounds and my stress levels go through the roof as I enter my number and password. Luckily, everything looked fine. The balance was low, of course, since I'm a poor man, but it wasn't near zero as my ATM slip indicated. So that was just a computer glitch of some kind.
Beyond that, there isn't much going on. The plan is to leave from Siantar sometime this week and head to Lake Toba. I have mixed feelings about that. The lake itself is beautiful and interesting, but I've learned just how much of a tourist attraction it is for local people. It's like the Niagara Falls of Sumatra. So I don't know if the mood of the place will suit me. The usual place to go for backpackers is a little village called Tuk Tuk on the island of Samosir. To get there, you have to take a boat from the town of Parapat. I've been warned to be very careful in Parapat as there are a lot of thieves preying on tourists.