Home » All, JOURNAL: Blog Blog, Malaysia, Myanmar
JOURNAL: Hmm. Maybe It's Time to Buy a Smartphone.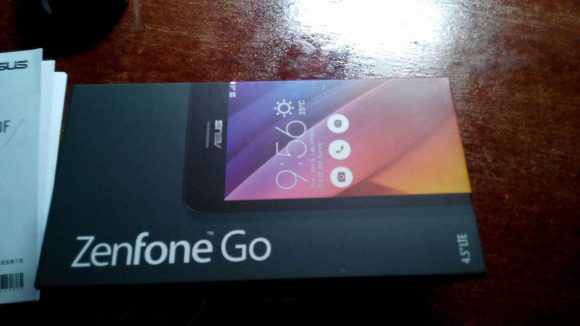 Monday, July 29, 2019
4:30 a.m. Room 4, Natalia Guest House
Kuala Lumpur, Malaysia
I was hoping to get a great night of sleep at my new guest house and then wake up feeling refreshed and full of energy. But that hasn't happened. I was so tired yesterday that I hardly did anything. Simply moving from The Grocer's Inn to this guest house was my biggest accomplishment. And I was so tired that I went to bed at 9 p.m. The plan was to sleep long and deeply, but that didn't happen. I woke up at 2 a.m. and then I couldn't get back to sleep. So if I am babbling, that is why. I'm so tired.
Moving to this guest house went relatively smoothly. I should say that I have a long history with this place. I first stayed here when it was called the Bird Nest, and it was owned by a young Malaysian man named Willie. It is crazy to think about it now, but staying at the Bird Nest was my very first act in the modern travel world. For example, it was the first time I had ever reserved a room in advance. And it was the first time I'd ever done such a thing on a computer.
I'm not saying that I am or was a technological moron or Luddite. In fact, I've always been rather comfortable with technology. One of my few jobs in Canada actually involved teaching computer skills. But during my time in Taiwan, the world changed, and I didn't change with it. In all my travels pre-Taiwan, there was no such thing as reserving a budget hotel on Booking.com on your smartphone. In fact, there were no smartphones. I simply showed up on my bicycle in some random town and then rode around the streets until I saw some hotels, and then I'd check them out and pick one.
I had a desktop computer in Taiwan, of course, and all my work was on a computer. But, for some reason, I never graduated beyond a simple candy-bar Nokia cell phone. My co-workers were buying fancy smartphones and tablets, but I never did. At the time, I guess, I didn't see a use for them. My Nokia sent text messages, and that was all I needed. Plus, the smartphones of the day didn't seem to be very good. And to buy one, you needed a contract with a service provider, and that seemed too complicated and expensive. I just bought credit for my phone at the local 7-11. That was good enough for me.
When I finally quit my job in Taiwan and flew to the Philippines with my bicycle, I kind of realized that the world had changed. I did my usual thing at first, and I rode my bicycle away from the airport in the city of Legazpi and found a budget hostel. That was normal. But the next morning, when I came down to the common area to have coffee, I found that all the other foreigners -the young backpackers – weren't reading books, poring over paper maps, and chatting. No, they were all staring at their smartphones. Those not staring at smartphones were staring at their tablets. And those not staring at tablets were on their laptops. And no one spoke to anyone else. A couple of people were speaking, but they were video chatting with their family and friends in their home country. It was a brand new high-tech social media world, and I wasn't a part of it.
During my time in the Philippines, I stuck with my Nokia cell phone. For me, just buying a local SIM card for the Nokia was a big and new experience. I had never done that before, and I had the interesting experience of the guy who installed the SIM card on my phone trying to rip me off by replacing my brand new Nokia battery with an old 3rd-party battery. He hoped I wouldn't notice, but I did.
Life went along happily in the Philippines, but I did feel some pressure. I had started a website, and I was finding it very difficult to do anything with it in the local Internet cafes. The explosion of smartphone use and laptop use and WiFi in hotels meant that the Internet cafes were going out of business. In fact, they were hard to find. And the ones I could find were awful. They were dominated by gamers. They were loud. They were small and crowded and very hot. I had a sense that the world had moved on in terms of technology without me, but I still didn't really understand the titanic shift that had taken place.
Finally, the day came for me to move on from the Philippines. I chose to fly to Kuala Lumpur mainly because I needed to repair my Olympus camera, and there was an Olympus service center in KL. Plus, it looked like I could get my bike repaired and buy new camping equipment in KL as well. I think I went to a travel agent to book my flight. And then I went to an Internet cafe to do some research into budget hotels. And THAT is when I ran into problems. For one thing, the hotels in Kuala Lumpur struck me as very expensive. Maybe it was because I was looking online instead of doing my usual thing of looking on the ground when I got there, but I was kind of shocked at the prices. Budget hotels seemed rare.
So, for the first time, I tracked down a place with reasonable prices, and I reserved a room in advance. I can't remember how I did it anymore. I might have signed up for my very first Booking.com account. But I don't think so. I seem to remember just emailing the owner. When Willie got my email, he probably wondered if I was a moron. Who reserves a room by email? But I think that's what I did. And it was a new experience for me to have a reserved hostel room waiting for me when I landed in Malaysia.
And now I marvel at how much has changed. Kuala Lumpur marked a large shift in my life. I remember a day finally came when I made the conscious choice to get caught up in terms of technology. I was tired of being so far behind. And that led to my first actual smartphone – a Samsung Galaxy J7, I believe. The learning curve was steep. To be honest, I'm still learning. A funny example of how dumb I was occurred when I took a bus to Penang to apply for a visa for Indonesia. This is how dumb I was: I was on the bus, and I started to play around with my Galaxy J7. I opened up Google Maps, and to my astonishment, I saw a little blue dot that was moving along the highway, and it appeared to be on the same highway that my bus was on. To my amazement, I realized that that blue dot was me! I could use my phone to pinpoint my exact location. I was being tracked by satellites.
I'm sure that everyone on the planet knew about this. But I didn't. I had no idea that smartphones could do this. And, in fact, it took me a long time to even realize the significance of that. It seems so funny now, but when I first landed at the airport in Kuala Lumpur, I spent a long time trying to find a paper map of the country and the city. I needed to ride my bike from the airport to my hotel in Kuala Lumpur, and, as I had done my entire life, I planned to navigate by paper map. I had been unable to buy a map of Malaysia in the Philippines, and I thought my only option was to buy one at the airport. I eventually found a half-decent country map at a bookstore in the airport shopping mall. (In a strange twist, I had to push my bicycle through the airport as I did this, and the airport soldiers detained me and then kicked me out of the airport. The rule, of course, is that you can't bring a bicycle into the airport, and my attempt to explain that it had come with me on the plane and was my luggage, fell on deaf ears. They were NOT friendly soldiers. I'd call them airport security except they were heavily armed with assault rifles and they were deadly serious. These were soldiers. That was my introduction to Malaysia, and it wasn't a good one.)
Before I bought this map in the airport, I went first to a coffee shop and sat down to relax and get my bearings. And I remember looking around the coffee shop, and I saw that every single person there was swiping their finger across either a smartphone or a tablet. Everyone! It really struck me, and I remember wondering what they knew that I didn't know. Now I realize how difficult I had made my life by allowing myself to fall behind in terms of technology. If I'd had a smartphone, I could have looked up Google Maps and simply found my way from the airport to downtown Kuala Lumpur. Instead, I went looking for a paper map and ended up getting kicked out of the airport (where I intended to spend the night). And even after I found a map, it was of almost no use. It covered the whole country and really didn't help me much when it came to navigating the deadly and bicycle-unfriendly roads between KLIA2 and downtown KL.
So, my life began to change when I bought my lovely Samsung Galaxy J7. I spent a long time learning how to use it. Sadly, it was stolen in Sumatra a short time later by a motorcycle-driving snatch thief. (I despise thieves.) I replaced it with a very cheap phone and I quickly learned why you don't buy cheap smartphones. I couldn't see the screen outside in any amount of sunlight, so it was next to useless for Google Maps navigation. The battery died within an hour or two, which also made it useless. And the camera was so bad that you might as well not take any pictures at all. But I used that phone to get me through the rest of my time in Sumatra on that trip. The plan was to buy a new phone when I returned to Kuala Lumpur. I eventually bought a Motorola, which was probably a mistake, but that's what I got. When I was shopping for a new phone to replace my stolen Samsung, I overthought things a bit. I should have just picked up another Samsung like a normal person.
At this time, the Motorola was still the limit of my technology, and I didn't fully trust it. I could sense that people around me were using their phones for far more things than I was. For example, I was astonished to see that people were booking flights on their phones. I still went old school and went to a travel agent for such things. And people were using their phones for their boarding passes. I was still printing mine out. But slowly but surely, I got more comfortable with using my phone for more and more things. And then came the day when I decided it was time to take the next step and buy a laptop.
My hunt for a laptop occupied several weeks. I love to do research on these things. In a way, it was kind of silly because I was intent on getting a budget laptop. And it's silly to be that serious about choosing a $300 laptop. Just pick one, dummy. At that time, I was not shooting any video, and I didn't need a powerful computer. I just needed to be able to manage my website and surf the Internet. I eventually bought the same computer that I am typing on right now – a Dell Inspiron 11 3000 series. It's actually astonishing how much use I've gotten out of this laptop. And considering what I paid for it, it has been excellent value.
It's so embarrassing, but I was just as clueless about laptops as I was about smartphones. I didn't understand anything about them. The guy at the Dell store set it up for me with an account. But I had no idea what he was doing. I didn't know you had to have an account on your computer. And when I got the laptop back to my guest house – the Bird Nest – the same place where I am now – I didn't know what to do to get on the Internet. Where was the "Internet Button"? I had never used WiFi before. I didn't really know what it was. What button did I have to push? Where was it on the computer? I honestly didn't know.
That seems very strange now. WiFi is as familiar to me as oxygen. And it seems difficult to even understand how anyone could be confused about it. But when you've never done it before or even seen anyone do it before, it's confusing. It's like anything else. I remember just staring at the keyboard and wondering where the WiFi button was.
And I did have some trouble with my Dell at the beginning. The keyboard was glitchy. Random letters wouldn't work and stuff like that. I struggled with that for a long time, and then I eventually found a bunch of people online complaining about the same thing, and I learned that this model had defective keyboards. And that led me to another brand new experience in the world of technology – getting something fixed under warranty. I don't think I'd ever done that before either. I always bought things secondhand. Or I bought things that didn't break, I guess. I had to figure out how to use the Dell warranty. I knew I had one, but I didn't know what to do. I eventually figured it out and submitted a warranty claim, and I guess Dell contracted the job out to some company, and a young man with a bunch of tools in a briefcase showed up at this guest house and opened up my computer and fixed it for me. In fact, he had to replace a large part of the computer because the keyboard was somehow built into it. You couldn't just pop out the keyboard and put in a new one. It was more complicated than that.
I have come a long, long way from the day I first landed at the Kuala Lumpur international airport and went fumbling about looking for a paper map. I went from a technological caveman to the sophisticated user you see before you today. I have not one but TWO smartphones and a laptop, and I'm crazy for apps and things like that. I'm constantly trying to push the boundaries and find new things that my phone can do. And this city, and this guest house was at the heart of that transformation.
Since those days, Willie, the owner, sold the guest house to a Russian woman, and the place is now called Natalia Guest House. It has become something of a home for me because both Willie and Natalia were kind enough to allow me to store some things here while I went on little trips. In the last year, I've been storing my entire bicycle here as I went to Bangladesh and then Myanmar without my bicycle.
The guest house underwent a transformation when it changed from the Bird Nest to Natalia Guest House. Willie catered to Western backpackers, and a particular type of backpacker. He encouraged artists and musicians and poets and writers and street performers to stay at the Bird Nest, and he created a social atmosphere with hostel dinners and other events. I enjoyed that atmosphere even if I didn't really take part in it. Natalia runs the hostel more like a standard budget guest house, but the old bones of the place remain the same, and it suits me.
Kuala Lumpur, I have to say, is not a great city as far as budget guest houses are concerned. There are a lot of them, but they aren't good value. The rooms are extremely small and hot and windowless for the most part, and they are on the expensive side of things. The Bird Nest/Natalia Guest House is similar in that the rooms are small and hot and largely windowless, but it makes up for that by having an open and airy lobby area plus a large kitchen plus another outdoor seating area and even a kind of funky outdoor terrace. So even though the rooms can be tiny and kind of uncomfortable, the hostel itself feels more roomy and spacious than most places I know about in KL.
I had a bit of trouble arranging my room here this time because Natalia Guest House is no longer listed with Booking.com and the other online hotel sites. She simply takes walk-in guests and long-term residents like me. So when I flew from Mandalay to Kuala Lumpur, I stayed at a different place my first few nights because I could book it online. And then I contacted Natalia and arranged for a room here. I took one of the larger rooms, which is both good and bad. It's good because it's larger, and it has a big window. That's rare. But the window does face a very busy street, and it gets quite loud. This guest house is also hotter than most. I don't know why that is, but something about the design of the building retains heat, and the rooms never seem to cool down. To be honest, it's kind of crazy when you think about the contrast with the astonishingly good hotels in Myanmar. And with the tourist tax in Malaysia of 10 ringgit per night, these really bad rooms (with shared bath and no air conditioning and no nothing) can cost more than a 3-star hotel in Mandalay.
When I got to Natalia Guest House yesterday, one of the first things I did was go upstairs to the loft to check on my bicycle and my gear in storage. My bicycle was still there, but looking very, very dusty. I'm almost scared to look closer because I'm worried that my neglect has led to some mechanical problems. We'll see if it is still in running condition soon.
My plan is still to return to Myanmar as soon as possible. I want to spend some time here in Kuala Lumpur reading about Myanmar and doing a lot of research and planning. I also have to do quite a bit of shopping while I'm here. I've even been thinking about buying a new computer, but I might stick with this old one for a little bit longer. I just don't feel ready to spend that kind of money or invest that kind of time in buying a computer and learning how to use it etc.
I didn't do any reading about Myanmar yesterday, but I did watch a bunch more YouTube videos. The most interesting one was about money lenders in Yangon and how the very poor end up trapped in a cycle of debt even with the smallest of loans. I was astonished at the small size of the debts they were talking about. One young woman, for example, took out a loan of about $60 US. And then she got behind on the payments, and the interest was 30% per MONTH. So the debt grew and grew, and that $60 loan practically destroyed her life. And that is utter and total nonsense. No one's life should be ruined over $60. No one's children should be taken out of school and put to work because of $60. I'd give her $60. Most people I know would, and the $60 would mean next to nothing to us. It just seemed ridiculous to see these poor women living in misery over such small amounts of money.