Home » All, Guinea Bike Trip, Travel
Guinea 048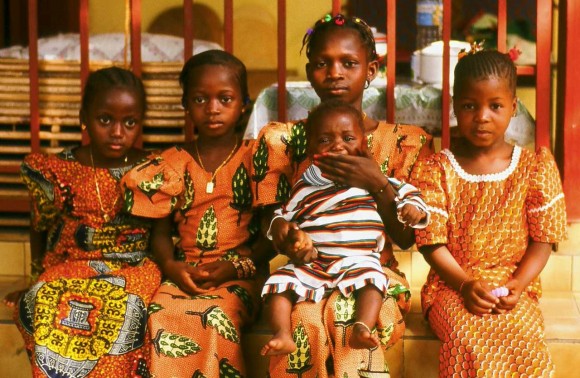 Thursday February 1 9:11 p.m.
What was supposed to be a pleasant four hour stroll down to the valley floor turned into a nine hour forced march. And there was nothing I could do about it. I was lost, drowning in the seas of cross cultural miscommunication. By the time I realized what was happening it was too late and there was nothing I could do but ride it out to its end.
It really does puzzle me. Hassan the Mastermind speaks fluent English and seems to be more or less on the ball. I thought we were communicating very well. But the only conclusion I'm left with is that both assumptions were false. Even given the inevitable problem of communicating across a cultural barrier there is no way that any sane person let along Douki's famed "Guide Touristique" can imagine that what we did is something a foreign visitor would want to do. No Guinean would ever be nuts enough to want to do it.