Home » All, Philippines, Philippines Bike Trip 2013, Super Typhoon Yolanda
Dealing with Illness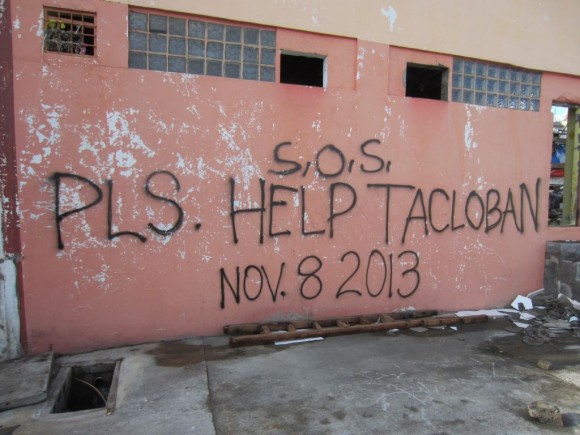 I think I'm still a curmudgeon today, but I'm so weak that the curmudgeon is not surfacing very much. I don't have the strength to be annoyed at anyone or anything. I appear to be an invalid. I was sick throughout the night – stomach cramps, enough gas to lift a hot air balloon, and chills. I don't know if it is anything that needs to be treated or if it will just go away over time. When the sun rose, I had trouble finding the strength to move. My legs felt like a battleship was attached to each one. I moved around the room and took a shower and shaved like a zombie – this after a rather unpleasant period of time sitting on the toilet. Nasty, nasty, nasty.
Despite being an invalid, I was determined to go out and have something to eat. I had spotted a little restaurant the previous evening, and I wanted to give it a try. It was close to my pension house and appeared to serve set breakfasts with coffee. Under normal circumstances, I'd have just not eaten and stayed in my room and suffered, but I've spent a lot of time in that room in post-typhoon Tacloban, and I wanted to get out.
I made it out of my room, down the stairs, and out into the streets like a 90-year-old invalid. I was moving so slowly I wasn't sure I'd ever make it anywhere. It's a bit depressing because feeling as I do, I'm not sure how I'll pass the day. I doubt I can summon the effort to go take pictures in Anibong as I planned. I've been moving through my podcasts, and that has been very enjoyable. I still have some of those left. Last night, I listened to all the podcasts from The Moth. I love those.
And I don't know that I have anything else to say right now. I'm considering going down to the hospital where Medecins San Frontieres is set up. Perhaps they can hook me up with some miracle anti-biotics that will clean out my system. I really get tired of this sort of thing. My life seems to have almost been controlled by stomach problems. It's a constant concern. I often wonder how great it would be to live a life free of digestive tract trouble – to just go anywhere you want anytime you want, eat anything you want, and never have to worry about it. Of course, it would help if I just stayed home and didn't subject myself to places like Ethiopia and the Philippines.
Tags: Ethiopia, Medecins San Frontieres, Philippines Bike Trip 2013, SOS, Super Typhoon Yolanda, Tacloban